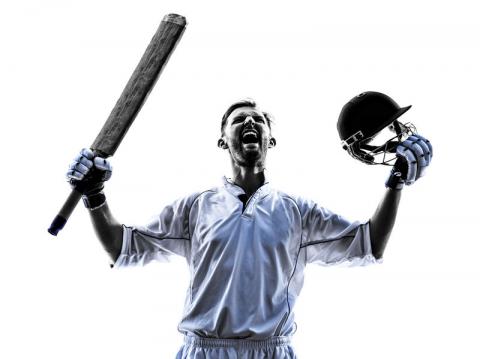 Sometimes it seems we have become a society that is caught up on winning. You may have seen the bumper sticker "Second place is first loser". However, I am of the belief that while winning is a part of sport there are far more important aspects to it. It is what we learn about ourselves and others through the endeavour that is far more important than a result. My favourite cricket story demonstrates this to its full extent.
In the Christmas period of 1952 New Zealand was playing a cricket test match in South Africa. The match was played at Ellis Park Johannesburg and started on December the 24th. Christmas Day was a rest day and the game recommenced on Boxing Day, December 26th. By then news had begun to filter in that there had been a rail disaster back in New Zealand which saw 151 people lose their lives, at the time the eight largest rail accident in the world. The news was devastating for one member of the team, Bob Blair, who lost his fiancé Nerissa Love in the accident.
New Zealand began its first innings on the morning of the 26th in reply to South Africa's first innings score of 271 without Blair who remained at the team hotel and it was not expected he would play. It was a lively pitch and both Bert Sutcliffe and Lawrie Miller were forced to retire injured. Sutcliffe was rushed to hospital to check for a possible broken skull but returned to continue batting with a towel wrapped around his head to absorb the bleeding. When New Zealand's ninth wicket fell at 154 the players began to leave the ground expecting the innings to be over. In one movement the whole crowd rose in silence as Bob Blair emerged from the tunnel ready to take his place at the wicket. Sutcliffe met him half way to the crease and put a reassuring arm around his shoulder and consoled Blair telling him it was no place for him and suggesting they get it over quickly. When Blair was out New Zealand had increased their score to 187.
A supreme bowling effort in the second innings meant New Zealand had a chance to win on the final day but it was not to be. Really, it didn't matter and I don't think anyone remembers the game for the result or the score. What will be remembered is Bob Blair's character. From suffering such great heartache and loss then to show such courage and gallantry. Blair's example teaches us that sport doesn't build character but reveals it. It shows us the man or the woman we really are. As a South African reporter said "Memories of the match will not be remembered for the runs made or of wickets taken but of the courage displayed."
Simon Dennan